COBEDIT E03 - Screenshots
General Screen
In this screen you can see the main components of the editor.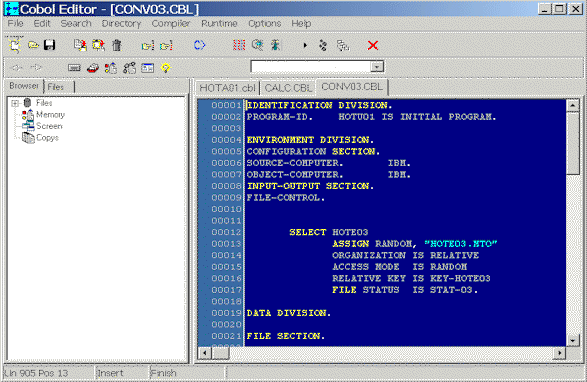 The new component, the Browser object's, where you can navigate in the main program parts:


FILE-CONTROL
WORKING-STORAGE
SCREEN SECTION
LINKAGE SECTION
COPY FILES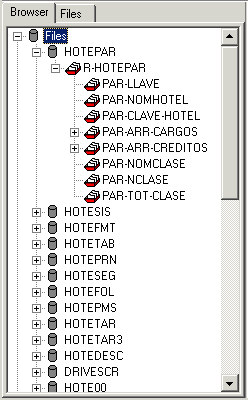 This tree have a popup Menu, with options to Open File (COPY external file) and Find declaration of File o Variable.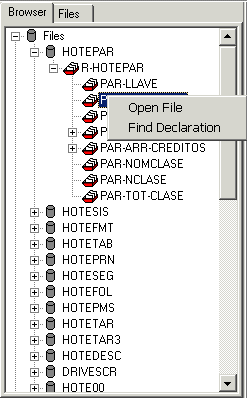 Another component is the Folder/File broser, with this tree, you can navigate in the Folders and find files to edit.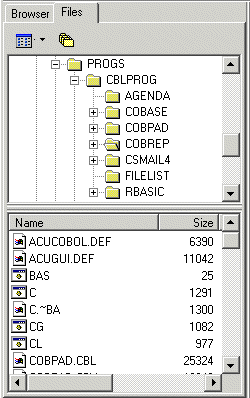 Also, can Open a file in the editor, add directory to Directory list, and set as directory working.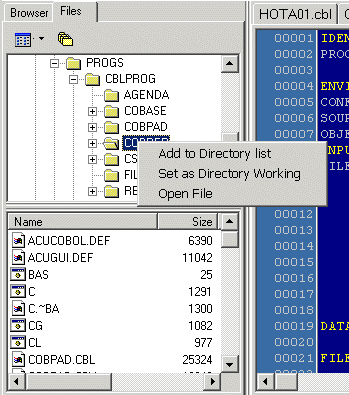 Project Manager. Now can group program files to work with them in cobedit.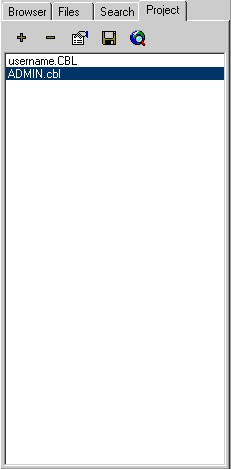 Project properties, when create your project, you can indicate project type, standard, Web or FTP remote project.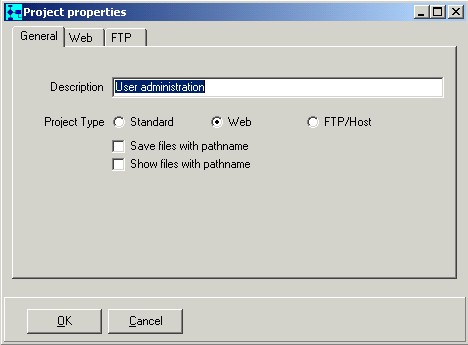 In a Web project, you can indicate all properties for the COBHTTPD project to add in the project list for the Webserver.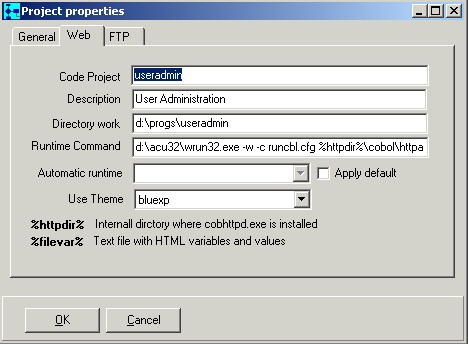 Configure several FTP servers, for remote edition, can Open, Save in a Host computer.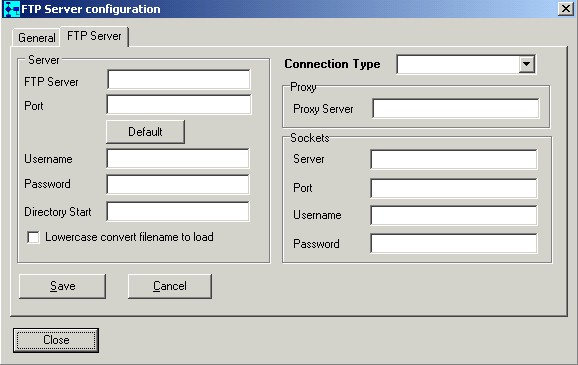 Can configure several Telnet servers, for Remote compilation, and automatic edition of Compilation errors.